Academy goes "GREEN" with the U.S. Forestry Service!
Academy was called into service at the recent fire camp in Irwindale, California. After working on the front lines on the recent station fire in the San Gabriel Mountains, you would think after putting in 18 hours you could be looking for a little rest at the camp, right? Well not really, why? The fire crews were being attack themselves by fire ants and other types of ants. So the U.S. Forestry Service called Academy to the rescue!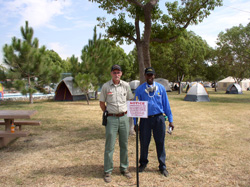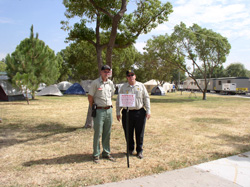 Laurence Crabtree, from the U.S Forestry Service, Deputy Logistics chief commander in charge of the logistics over the operation at the fire camp. (with Eugene left, and Mark right, from Academy Pest Control)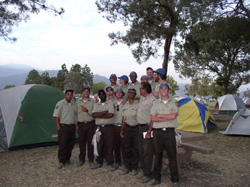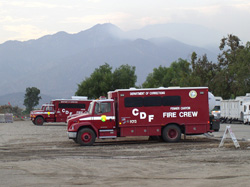 A very special thank you to the Cal Conservation Corps.Los Padies (1) from San luis Obispo who worked at the camp 16-18 hours a day and also assisted Academy in advising people of the treatments we were doing and keeping people off the areas. Great job crew and thanks again! (Mark-Academy far right below)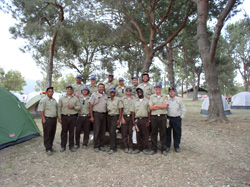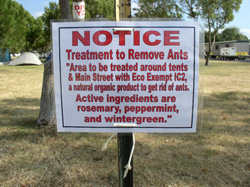 In honor of Capt. Tedmund Hall, 47, of San Bernardino County, and firefighter Specialist Arnaldo Quinones, 34, of Palmdale. The flag at the daily briefing and command post was flown at half staff to remind us of the cost of fighting fires.